Fundraising
There are around 50 independent lifeboat services around the UK, and whilst the operational role mirrors that of the RNLI, when it comes to fundraising, sadly all comparisons disappear.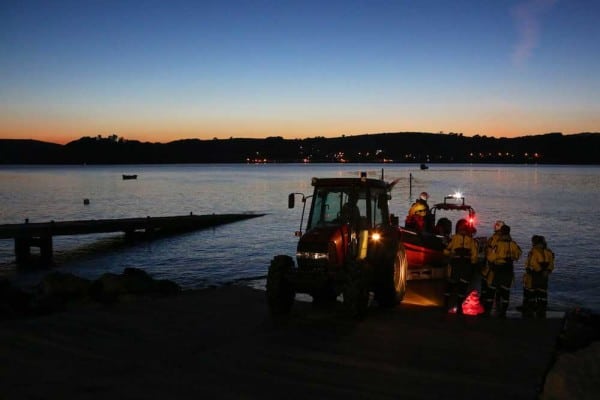 Independent lifeboats do not have the R.N.L.I. national fundraising capabilities, and most of our funding is raised within the local community around the lifeboat station.
It is the fundraising efforts of the crew and the people of Ferryside and those towns and villages bordering Carmarthen Bay and its estuaries, as well as local supporting businesses, organisations and clubs, that have provided the bedrock and day to day funding since the service was established in 1835.
Ferryside Lifeboat's annual running costs average around £11,000 each year. In addition to that, we regularly need to raise larger amounts to purchase new equipment and replacements, where the stresses of use and corrosive effects of seawater have taken their toll.
If you're able to help, there are a number of ways you can support us...
Make a donation
100% of money donated goes directly to running Ferryside Lifeboat.
All crew and fundraisers for Ferryside lifeboat are volunteers, so you can be confident that all funds go solely towards the equipment, training and facilities required to run the service.
Campaigns
Although we make every effort to care and maintain for our equipment, the extreme conditions and corrosive nature of seawater means that lifespans are limited.
In addition to our day to day costs, we therefore need to raise larger amounts of money to allow us to replace key equipment.
Corporate Partnership
Do you run a local business and want to support the lifeboat in some way?
Talk to us about the benefits of charitable sponsorship and help us continue to save lives.