Ferryside Lifeboat's new rescue hovercraft was delivered on Saturday following its initial sea trials, and has now been handed over to the crew to start training on the craft before it goes fully operational.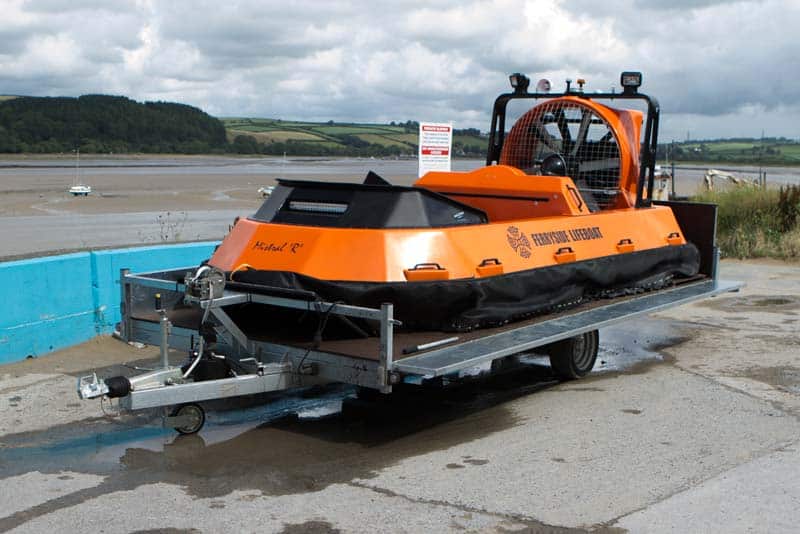 The craft was a little busier than expected though when, whilst it was undergoing trials, the lifeboat received a call regarding a quad bike that had sunk deep into mud on Llansteffan beach.   With the tide too low to launch the main lifeboat, Keith Smallwood of Vortex Hovercraft was able to successfully ferry 4 lifeboat crew across the river and mud in the new machine to deal with the problem.
The lifeboat crewmen were then able to dig around the quad bike and then pull it free safely before the tide came in.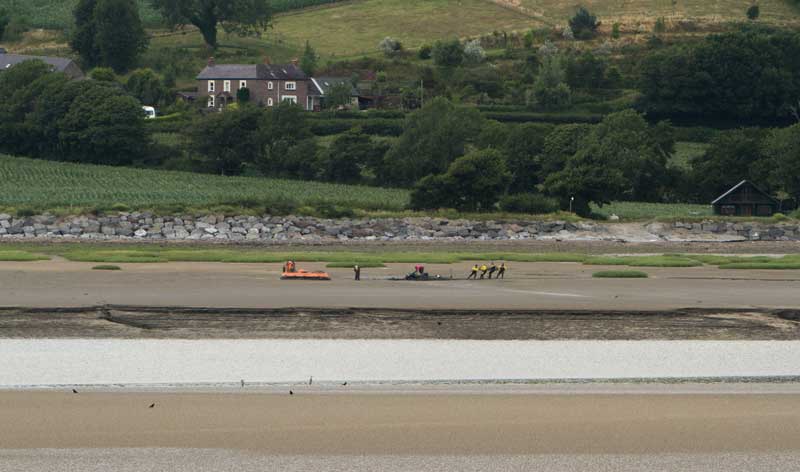 The hovercraft, which was the result of a grant from the Maritime and Coastguard Agency, is expected to go fully live late in 2017.