Over the last week a number of Ferryside Lifeboat crew were suffering from the nerves and anxiety of taking a driving test again.
These weren't normal car tests though, these were for the Category H class of vehicles – to allow our crew to drive our new tracked launch vehicle – the Talus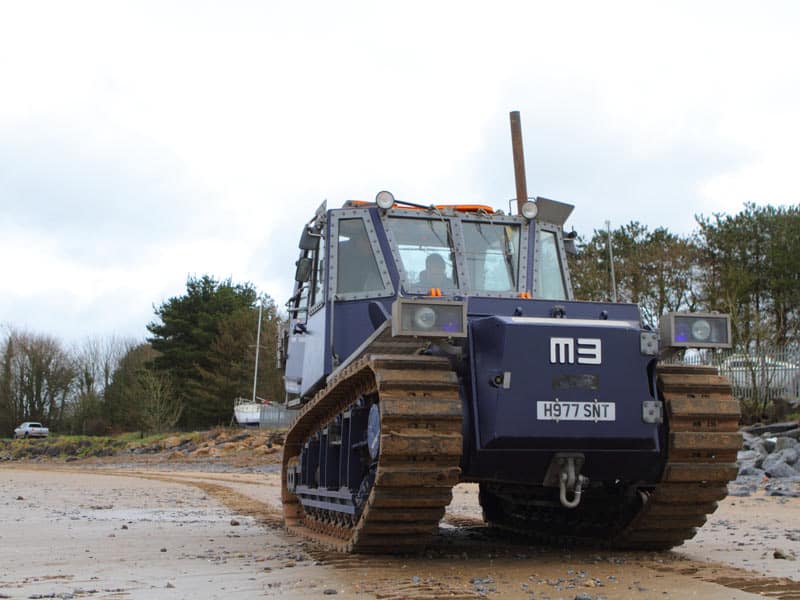 Although the Talus will primarily used to travel up and down the slipway to launch the lifeboat, as the public are allowed to use the foreshore, all drivers must hold an appropriate driving licence to comply with the law.
We had hoped it would be possible to conduct the entire test on the foreshore and the beach, however it is a strict DVSA test requirement that the crew must go onto a public road and mingle with the traffic – and so for a few days, the Talus was a familiar site on the Ferryside roads.
For most of the crew this was the first driving test in many years, so revising the highway code, obscure road signs and polishing out the few bad habits that had crept in over the years, was a priority in the weeks before.
The good news is that all passed their tests, and we now have 12 crew fully qualified to drive the vehicle.
We really appreciate the patience of the village whilst these tests took place, and we're sorry if we caused delays and disruption to your day!