Ferryside is the coastal village which recently featured on the BBC programme 'Sam and Shauna's Big Cookout', in which Sam and Shauna from Hang Fire restaurant in Barry spent a week discovering the delights of Ferryside.
Their visit coincided with last year's Garden Crawl, and after a fantastic day of wandering around the village exploring the gardens, culminated in a cookout on the beach, when the volunteers, gardeners and villagers were able to sample some of the delicious food cooked by Sam and Shauna, with a bit of help from some of the crew.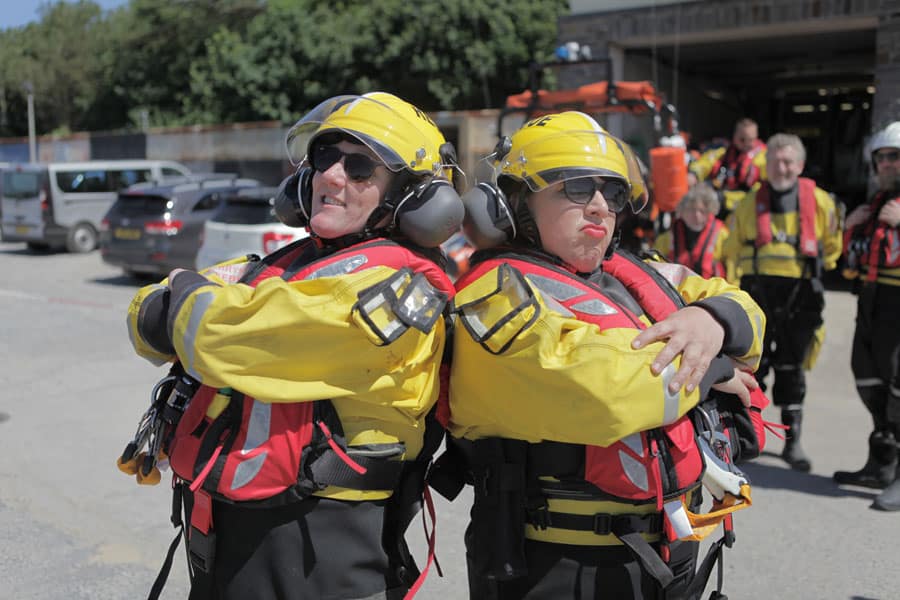 Sam and Shauna get ready for a trip on the lifeboat
This year's Garden Crawl will be on Sunday 30thJune beginning at 1pm, with twenty-eight gardens open to explore.
Wandering around the village you can enjoy a variety of refreshments available in many of the venues, whilst listening to live music in some of the gardens. As well as enjoying the villages horticultural endeavours, there will be strange characters popping up all around the village - as the annual scarecrow competition continues!
The ferry will be running so you could also enjoy a trip across the estuary.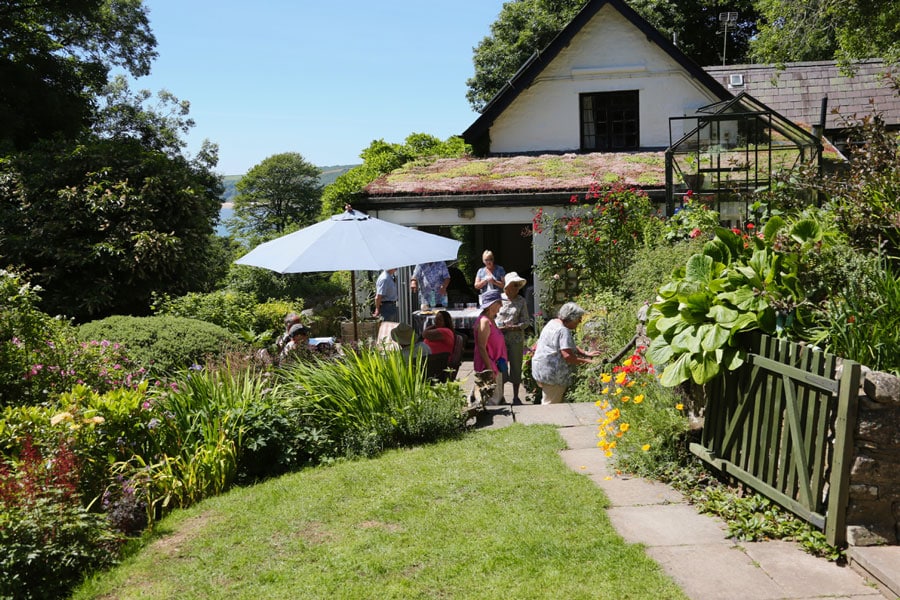 The Lifeboat station will be open and crew will be there to show visitors around the lifeboat and explain how the lifeboat operates.
Ferryside Inshore Lifeboat is one of more than seventy inshore lifeboats stationed around the British Isles that operate independently of the RNLI. It remains though a 'declared facility' as part of HM Coastguards Search and Rescue organisation and is launched in response to 999 calls under the control of HM Coastguard. The inshore lifeboat at Ferryside is now a Marine Division of St. John Cymru.
The lifeboat is needed to provide support for anyone who gets into difficulties along this stretch of coastline, this year the lifeboat has already been called out eleven times.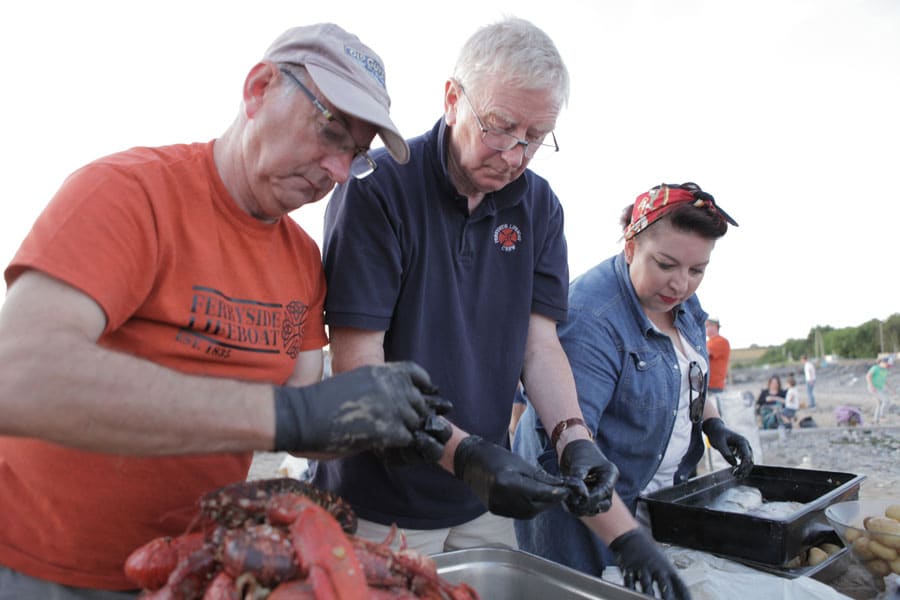 Anyone for mussels and lobster? The lifeboat crew help Sam & Shauna cook a meal for the village
The gardens are open each year to support Ferryside Lifeboat which is totally dependent on charitable fund-raising events such as this. Your support is truly important to the crew and is essential to maintaining this service.
Programmes and maps will be available from Ferryside Village Hall, The Cabin, The White Lion, Pryd O Fwyd, Ferryside Stores and all venues on the day.